STATE OF BLISS
Modern Meditation Studio
featuring
Meditation & Mindfulness
Classes & Coaching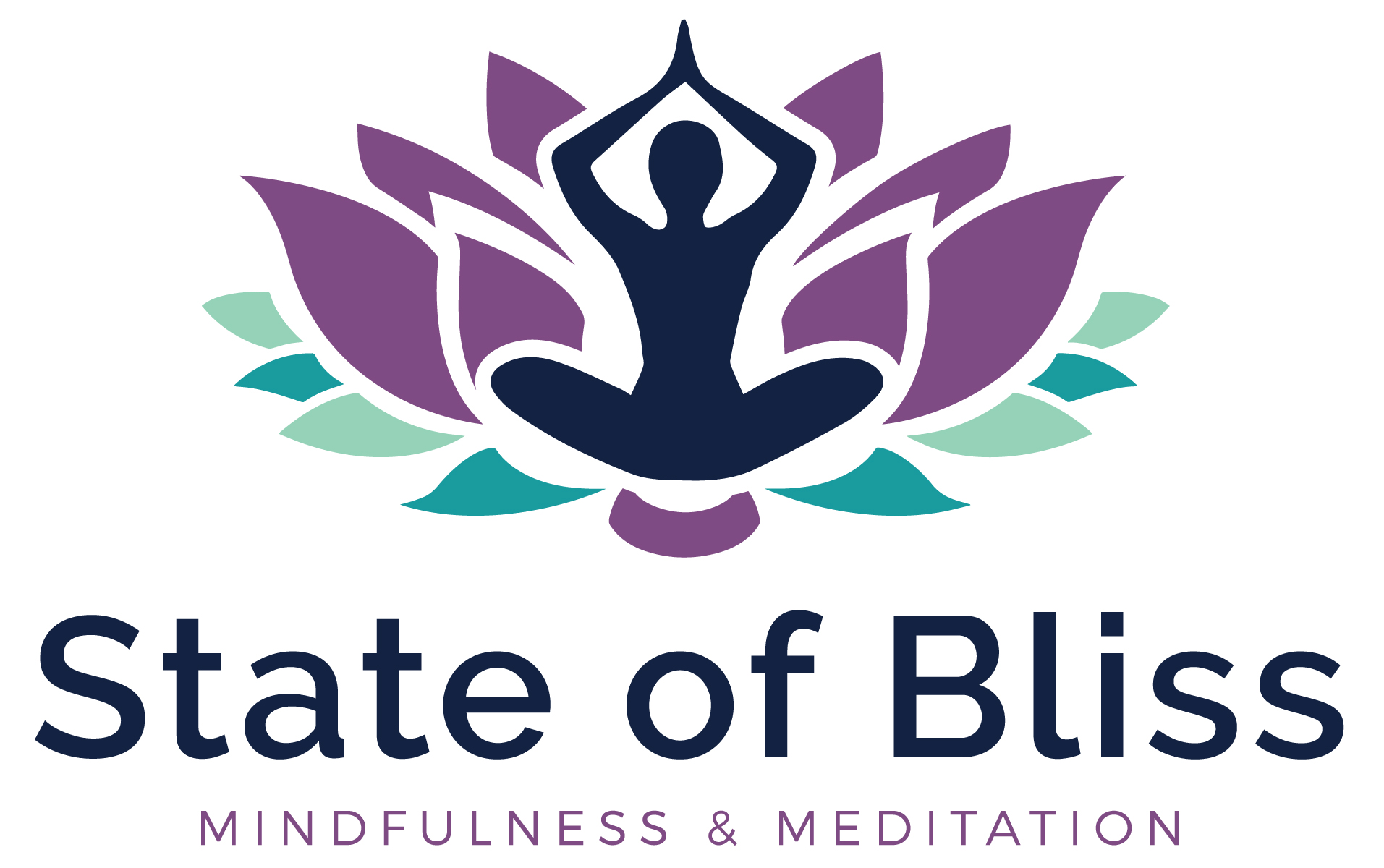 Are you stressed out, feeling overwhelmed with all the demands of a busy life and want to find your inner peace? Are you suffering from the physical, mental, or emotional effects of stress such as insomnia, exhaustion, or feeling unfulfilled and want to find some relief?
Meditation and mindfulness can help improve your health, cultivate happiness, and enhance your overall well-being.
At State of Bliss, you will learn tools and techniques that will fit into your unique lifestyle and personality to better address your goals or reasons for meditating. State of Bliss is a modern, luxurious, and relaxing studio where you can find peace and quiet, and ultimately yourself. Our secular, non-religious approach to meditation teaches you how to access your inner peace through simple yet powerful techniques.
For any questions, please submit an inquiry below and we will be happy to respond as soon as possible or you can call us at (317) 441-8313 or email us at stateofblissmeditation@gmail.com.
Meditation Made Easy - A beginner's course
A 3-WEEK COURSE
tueSDAY EVENINGS FROM 7:00-8:30PM; Oct 22,29 & Nov 5, 2019
Do you want to learn how to meditate but don't know where to start? In this 3-week course, you will be taught simple and effective meditation techniques and learn how to use mindfulness in your daily life to cultivate peace and happiness. Discover the basics of meditation and mindfulness, how to set up your own successful home practice and how to deal with thoughts and other distractions. Allow the benefits of meditation transform your life.
Vibrational Meditation Sound Bath
Date TBA
Experience a vibrational meditation sound bath to calm the mind and body. The vibrations of singing bowls form deep, penetrating sound that can lead to meditative state that has been shown to reduce stress, anger, depression, and fatigue which suggests that sound bathing can impact your physical, as well as, your emotional wellbeing.
mindful monday
Monday, Oct 28, 2019 from 7:00 - 7:45pm
Being mindful means putting our attention on the present moment on purpose. This is a skill that can be learned and brought to everyday activities that will help you become more focused and engaged, less reactive, and reduce stress. And more importantly, mindfulness has been shown to improve your physical, mental, and emotional wellbeing and who wouldn't want to be more calm, happier, and healthier?
unwind wednesday
Wednesday sept 18, 2019 from 7:00-7:45pM
On Sunday, did you tell yourself that this week you wouldn't let the stresses of a busy week get to you but it's the middle of the week and you're stuck on the same old stress hamster wheel? Come in and take a few minutes to yourself to unwind, relax, and renew. Close your eyes and be guided through a relaxing meditation and get some simple and easy tips and techniques to help you manage your existing stress and even PREVENT stress from accumulating. You deserve a break!
Book club and meditation featuring The Four Agreements by don Miguel Ruiz
A 4-PART SERIES
THURSDAYS SEPT 19, SEPT 26, OCT 3, & OCT 10, 2019 FROM 10:00-11:30AM
In The Four Agreements, Don Miguel Ruiz reveals the source of self-limiting beliefs that rob us of joy and create needles suffering. Based on ancient Toltec wisdom, The Four Agreements offer a powerful code of conduct that can rapidly transform our lives to a new experience of freedom, true happiness, and love. In this book club, we will read The Four Agreements and discuss each agreement, be guided in a meditation that focuses on the wisdom of the agreement then apply that agreement and practice the meditation throughout the week and discuss our experiences.
WEDNESDAY, OCT 23, 2019 FROM 7:00-7:45PM
Do you find yourself distracted, unable to concentrate and stressed out? Well you are not alone! One culprit is the "smart" phone and that fact that we are overly dependent and hyperconnected to technology. By staying so attached to our phones and technology, we are actually detaching from others and more importantly we are detaching from ourselves. In this class, learn ways to recharge by unplugging and feel how good it feels to be still and reconnect to your true Self.
Introduction to Meditation&Mindfulness
Date to be annouced
Curious about meditation and want to see what it is all about? This class is perfect for the beginner to learn a few simple and easy meditation techniques. We will discuss what meditation is, why people meditate, benefits of meditation, how meditation reduces stress, and you will be guided through short meditations and mindfulness techniques.
Other Offerings
Private Group Classes
Schedule a private group class for your friends, family, organization, business, or any group of your choosing. We offer classes/programs for Workplace Wellness and Corporate Mindfulness.
We will introduce mindfulness and meditation to your group in a fun and interactive approach that will leave you relaxed and excited about how to start or deepen your meditation practice. We can customize your class to your unique group and learn different mindfulness and meditation tools and techniques.
Your private group class can take place in our modern and luxurious State of Bliss Meditation Studio or we can travel to a location of your choosing.
Call or email to schedule your group and for pricing or for questions at (317) 441-8313 or stateofblissmeditation@gmail.com.
Private Meditation Instruction One-on-One
Want to learn how to meditate but think there is no way YOU can slow your mind down even for a moment? Or find the time in your busy, hectic schedule? With one-on-one, private and personalized sessions, we will co-create and design a unique and customized meditation plan that teaches you the techniques and tools that will help you develop a deep and meaningful meditation practice.
Individual coaching sessions with Angela Nevins: $225 for a single person and includes a series of three 1.5 hour sessions (total of 4.5 hours) or one 4-hour session.
For 2 people, the price is $200 per person and includes a series of three 1.5-hour sessions (total of 4.5 hours) or one 4-hour session.
Call or email to schedule your private, one-on-one coaching sessions or for questions (317) 441-8313; stateofblissmeditation@gmail.com
Mindfulness at Work/Corporate Mindfulness
What Mindfulness Can Do For You
Employees face many challenges whether in the workplace or at home that can cause stress and impact their job performance, as well as their physical, mental, and emotional health. Implementing mindfulness gives employees easy tools and techniques to create sustainable change and combat the negative effects of stress. Integrating Mindfulness at Work programs is a powerful strategy that many industry leaders are using to improve performance and productivity with personal, team, and organizational benefits.
To find out more or have questions about our Mindfulness at Work programs click on the link below, call (317) 441-8313 or email us stateofblissmeditation@gmail.com.
"Bliss is not a feeling but a state of being. In the state of bliss everything is loved"
- Deepak Chopra
State of Bliss Meditation Studio
Come and practice in our modern, luxurious meditation studio. The State of Bliss Meditation Studio is a wonderful space to unplug from all the distractions that keep you from the natural stillness and relaxation that your body needs to find peace and balance. Our studio is designed to make you feel at ease, supported, and connected. We have comfortable seating for all types of meditators, from the traditional seating on the floor to those who meditate sitting in chairs. We offer shared classes, as well as private classes for groups and individuals.